Bio
National best selling author Carlene O'Neil is a former television writer, and is currently a commercial real estate broker in the Los Angeles market. She grew up in the heart of wine country in northern California, and is accredited by the Wine and Spirits Education Trust. Currently she lives in Valencia, California. The Cypress Cove Mystery Series is set along the central California coast, and the similarities between the fictional town of Cypress Cove and the stunning town of Carmel are no accident.
One Foot in the Grape is the first in the series published by Berkley Prime Crime. Her second novel, Ripe for Murder, was released March 2016. You can reach Carlene via her Contact page, Facebook, Twitter, Google+ or LinkedIn.
Social Links
Twitter – http://www.twitter.com/Carlene_ONeil
Facebook – https://www.facebook.com/CarleneONeilAuthor
Google+ – https://plus.google.com/107796149520036834786
Pinterest – https://www.pinterest.com/carleneoneil/
LinkedIn – https://www.linkedin.com/in/carlene-oneil-b03ba04
Goodreads – https://www.goodreads.com/author/show/8623004.Carlene_O_Neil
Author Picture
URL: http://carleneoneil.com/wp-content/uploads/2016/11/Carlene-ONeil-01.jpg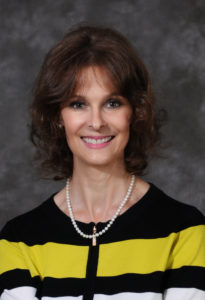 One Foot in the Grape
Image URL – http://carleneoneil.com/wp-content/uploads/2016/11/One-Foot-in-the-Grape-Cover.jpg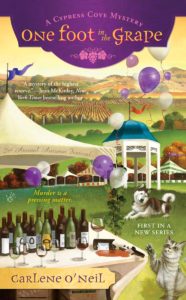 In California wine country, the town of Cypress Cove may seem peaceful. But someone's about to pop their cork…
After losing her job as a photojournalist, Penny Lively is trying to get her life back in focus. Inheriting the family winery from her late aunt may be the fresh start she needs. Thankfully she's got her niece Hayley and her handsome winery manager Connor to help. But the person in need of more urgent assistance is Antonia Martinelli, the owner of the neighboring winery, who has her own barrel full of problems. Someone's spoiling her wine, and with the upcoming Autumn Festival, she needs Penny's nose for clues to sniff out the culprit.
But Penny's search for answers sours after the body of a staff member is found in a grape crusher. Since Hayley was the last to see him alive, she's the prime suspect in the case. Now Penny must hurry to find the real killer before Hayley withers on the vine…
Buy Links:
Amazon – http://amzn.to/2eDssDk
Barnes & Noble – http://bit.ly/2eDiQZc
Kobo Books – http://bit.ly/2eLJzG5
Books-a-Million – http://bit.ly/2fCJUfA
Copperfield's Books – http://bit.ly/2eLPF9t
Mysterious Galaxy Bookstore – http://bit.ly/2fSKoQ1
Goodreads – http://bit.ly/2fCSN6O
Ripe for Murder
Image URL – http://carleneoneil.com/wp-content/uploads/2016/11/Ripe-for-Murder.jpg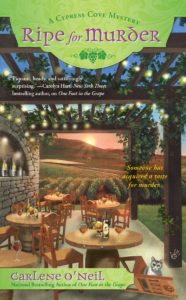 Penny Lively loves running her family's winery, but to keep business growing, she needs to find a way to attract more guests. When she's approached to invest in a new train line through wine country, Penny and her intoxicating winery manager, Connor, hightail it to a lavish resort to hear the details. Unfortunately, her neighbor's daughter, Chantal, is also there, swirling up trouble by flirting with the married investors—and with Connor too. When one of the investors' wives is murdered, Chantal, who was seen fighting with the woman, is the prime suspect. Chantal may be a sour grape, but she's no killer. So Penny, who's become a sleuthing connoisseur, starts sniffing out the real suspect—and discovers that her fellow potential investors have been savoring more than their share of deadly secrets…
Buy Links:
Amazon – http://amzn.to/2eDssDk
Barnes & Noble – http://bit.ly/2eDiQZc
Kobo Books – http://bit.ly/2eLJzG5
Books-a-Million – http://bit.ly/2fCJUfA
Copperfield's Books – http://bit.ly/2eLPF9t
Mysterious Galaxy Bookstore – http://bit.ly/2fSKoQ1
Goodreads – http://bit.ly/2fCSN6O